JOR

JOR as photographed by a fly-by spacecraft.

---

NaviComp name

JOR

NaviComp coordinates

X: 2071
Y: 126

Has atmosphere

No

Has solid surface

Yes

Can be landed on

Yes

Can be splashed-down on

No
JOR
is a dark planet explored in
Mission 26
. Landing on JOR is possible due to it having a solid surface and no atmosphere. It has a high gravitational pull, making it easy to crash on the surface. It is also the second furthest from
HOM
at 2.9K units. Only
ENC
is further than JOR from HOM.
During the final seconds of touchdown, the lander's motor stirs up clouds of deep-blue and indigo coloured particles, although the planet is not deep blue or indigo.
From JOR you can only reach
EMA
(724).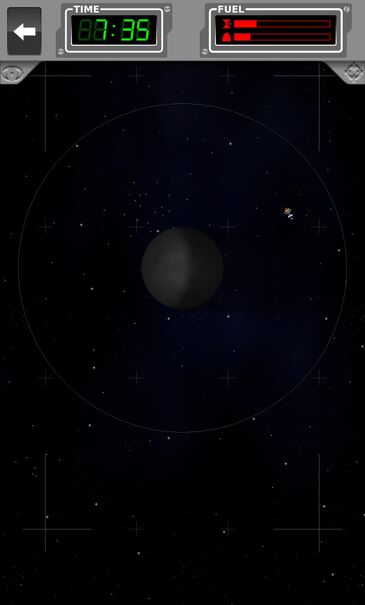 Trivia
JOR's distance precludes most players from often visiting the planet.