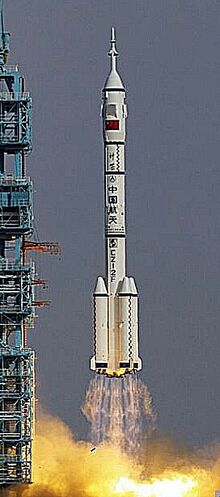 The Long March (簡體中文:长征系列运载火箭/繁體中文:長征系列載運火箭) is a rocket, or a family of rockets deployed by the People's Republic of China. It is named "Long March" to symbolize the Chinese communist history.
The design used is most likely based off the 3C design, but with 2 stages instead of 3.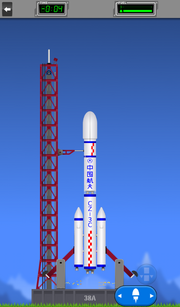 Here's how to assemble the rocket:
You can add payloads at your own wish.
Long March parts are useful in
career missions
as they work well and are very cheap.