Sorry for English Google translator.

I found it interesting to have a map available from the
Space Agency
system, so I wrote down the coordinates of each star , and set up the map in a 3D program called Gravitation . I hope that is of some help :)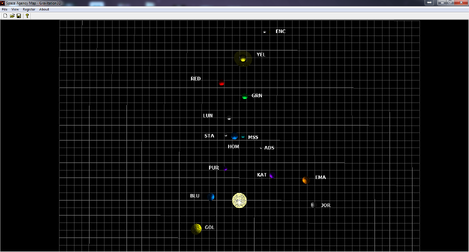 In the image , only the distances are in scale , sizes and colors are not according to the game map .
Ad blocker interference detected!
Wikia is a free-to-use site that makes money from advertising. We have a modified experience for viewers using ad blockers

Wikia is not accessible if you've made further modifications. Remove the custom ad blocker rule(s) and the page will load as expected.