What they consist of
Edit
Plenty of Medical Bays (at least 5)
Solar Panels (preferably large)
Docking Ports (for ships to dock to)
Oxygen Garden
Control room
MAKE SURE IT HAS ENOUGH AIR AND POWER
 Medical Stations may not do you any use, but in the Space Agency world it does the people plenty of good, think about how many injuries they could get. The Medical Stations are so important I'm surprised NASA doesn't have them yet.
My Medical Station
Edit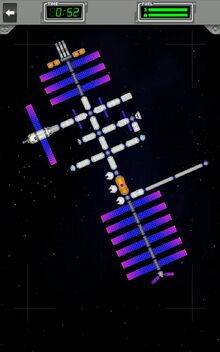 Super Cool medical station, Navicomp MED
Ad blocker interference detected!
Wikia is a free-to-use site that makes money from advertising. We have a modified experience for viewers using ad blockers

Wikia is not accessible if you've made further modifications. Remove the custom ad blocker rule(s) and the page will load as expected.