Pod

The Pod in space.

---

Lifting Power
Fuel Capacity
Engine Restart
Manoverable
Attach Payloads
Attach Boosters
Dockable
Crew Capacity
The Pod is a spacecraft docked with the ADS in Mission 29. This is useful for the expansion in Mission 29 because of its moderate fuel capacity.
It can take photographs, and uses 13 power.
Trivia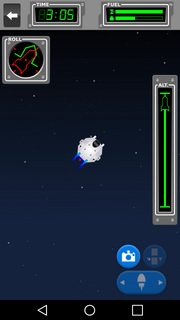 The Pod can reach orbit completely independently, if launched as the sole payload (without tug modules, fairings, et.al.) aboard the reusable rockets: LP1 or Eagle 8 First Stage.