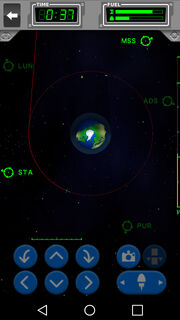 A waypoint is an on-screen indicator (a circle with a directional arrow), showing the direction (and sometimes the distance) to a planetary body. They are pre-programmed into the NaviComp system.
Space stations will have on-screen waypoints only if they have been manually added to the NaviComp.
Below is a list of planetary bodies with their on-screen waypoints, and their location coordinates.